Affiliate Marketing Introduction...
When it comes to starting a business online, one of the easiest and most lucrative is that of affiliate marketing. Becoming an affiliate marketer requires virtually no experience, no websites, and simple promotional techniques that will convert prospective buyers into customers.
Affiliate Marketing offers a planned method and a blueprint to begin making sales online. There are so many opportunities, niches, and markets to choose from.
A person can become an affiliate for just about anything really! Anything from digital products, to flowers and everything in between.
My Goal With This Post...
My goal is to cover the basics of affiliate marketing to give the brand new affiliates an idea of where to start, how to get started, and what websites are good to work with!
I will then go into how to become a profitable affiliate in 60 days or less. I want to show you some advanced techniques that if applied properly will take your earnings to the next level. How does that sound?
Keep in mind that this ONE post is not going to be the end-all in affiliate learning. Instead, I think I want to make several different posts explaining all of the aspects of affiliate marketing that I can think of.
I'm going to show you some techniques that have been in use for a long time, and they still work. They work consistently in order for you to make money if followed correctly!
You may already be familiar with affiliate marketing, and that's alright. You may as well just read it anyway, and add to your marketing arsenal. There may be techniques in these posts that you are not familiar with.
Affiliate Marketing Basics
The whole concept of affiliate marketing is a variation on the outside sales position, except that it all happens in cyber-space. This means that there is no door-to-door component.
Picture yourself as a salesman, only one of many, for a specific product or service and you've mastered the basic meaning of what it means to be an affiliate.
People Have All Kinds Of Products & Services They Want To Sell Online
Part of the product to becoming successful is to have large amounts of traffic (visitors) that are interested in what you have to offer. The way to do this is to have many salesman or affiliates promote your offer or service. When a sale is made you then share the earnings with your affiliates/salesman through what's called a commission!
Successful affiliates make a really good living just by promoting products & services of other vendors in order to earn that commission.
How To Get Started As An Affiliate
One of the easiest affiliate networks to get started with is Clickbank. This is the network that I started out with as well as a lot of other newbie affiliates. Most all affiliate networks will work in very similar ways, so if you learn one you can go to any other network and start promoting from there too.
So you need to go to  Clickbank and open an account. This is your first step in becoming an affiliate marketer. Clickbank is one of the oldest, largest affiliate networks out there online. Clickbank only sells digital products and is extremely easy to learn how to use. There are so many vendors just waiting for affiliates to start promoting their products.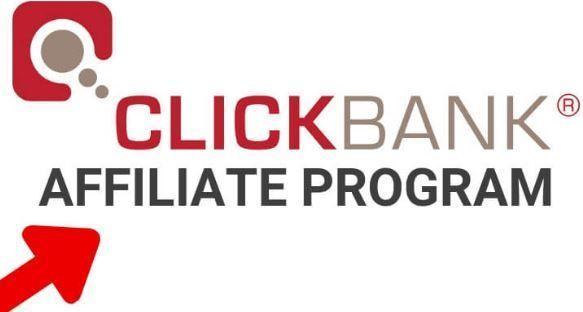 Benefits Of Using Clickbank
There is no waiting time to become part of the Clickbank affiliate family, which is a plus. The commissions that are paid are much higher than other affiliate networks with commissions being as high as 100%!
Clickbank is an affiliate network in that it is a whole bunch of vendors and affiliates all working under the umbrella organization called Clickbank.
Through Clickbank, products and services are bought and sold, accounting goes on within the network, and commissions are calculated per product sold. Let's look at what you can potentially earn from one product.
For example, You promote and sell on Clickbank a product called Maverick Money Makers: Get Paid For Life!. It sounds like a pretty exciting product, right?
Well, it has the highest payout of any Top 10 Clickbank Product and is the Top Converting product offer online. It pays out at a 50% commission level.
When you look at its pitch page, it is endorsed by some pretty heavy-weight people including CNBC, As Seen On TV, Small Business Opportunities, Fox News, CBS News, and Readers Digest.
As an affiliate, you will earn 50% of the $97 dollar price tag, and it's repaid on a monthly basis.
So, that means that for every person who signs up through your affiliate link (which I will get into in a minute), you will be paid $44 each month as long as that person stays signed up.
What do you think if you simply stuck with this affiliate program and reached their magical 100 referral mark? That's $4400 per month for promoting only one product.
Affiliate Marketing Can Be Very Lucrative
Ok, imagine for a moment how much money you could make if you found just 10 affiliate programs like this one. This is not only in the realm of possibilities, but it's not that hard to accomplish if you know how to.
Make a list of 10 things that you'd like to sell on Clickbank. As you learn more and more you will revise it from time to time and you may find that your choices are golden.
You Will Need To Change The Way You View Money
Look I know just how weird that sounds, but hear me out. Before you contemplate picking an affiliate program to join, you will need to make a few basic changes in your thinking.
I know how hard this is, but you will need to change the way you view money! You will want to begin to feel as though you definitely deserve to be wealthy! This seems simple enough. But most people don't feel like they deserve money for some reason.
As a result, their activities reflect their feelings of lack of worthiness. Most people will not come home from work and get on the computer to take action on a plan or to read an ebook to gain some knowledge. They will instead come home and hop in front of the T.V. and let the time just pass them by!
People who feel like they should be making a lot of money online will naturally make a lot of money online.
This is not some spiritual mish-mosh, although I feel that spirituality is a part of everyone's journey. However, that is not what I'm speaking of when I say people can make lots of money.
The most important part to remember is that if you feel like you deserve lots of money, you will take the actions to make it happen. That's why I say you must change the way you view money!
It takes a few basic things to be successful at affiliate marketing
stay focused
pick a niche product to start with
then start with your promoting
read material to expand your knowledge about the subject
make a schedule and stick to it
Start Small And Apply Yourself As You Go
Try your best to avoid being overwhelmed. You want to learn, apply it on a small level, and then scale up when you think you have the basics under control. You will find that while you are doing this, you WILL start making money!
Stay focused, stay away from the multi-tab distractions. I am guilty of doing this very thing myself. It's easy to do. With computers nowadays you can have 20 or more different tabs/windows open! This is way too distracting( I have fallen victim to this myself, trying to do too much at once!). Once you make your schedule you need to stick to that, meaning not to venture away from what you have scheduled!